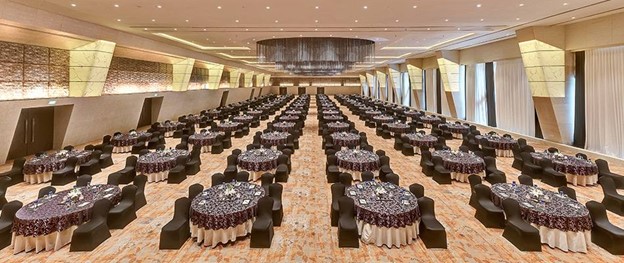 Sahara Star, Mumbai
Sahara Star offers a stupendous pillar-less banquet, Sahara Sapphire. The 40,000 sq. feet banquet with its vast floor space can occupy a huge group. It is most suitable for conferences and round table seminars.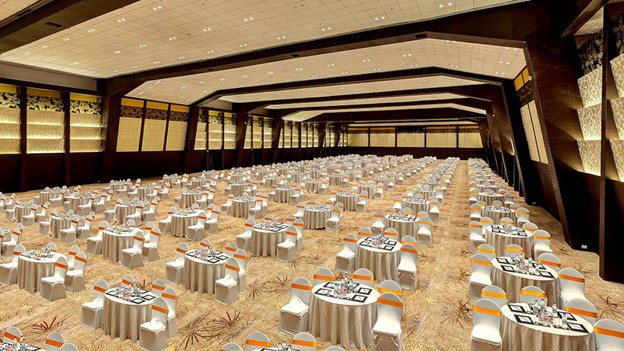 Aamby Valley, Lonavala
This 2,400 sq. feet Aamby Valley auditorium is excellent for week-end workshops and corporate get-togethers.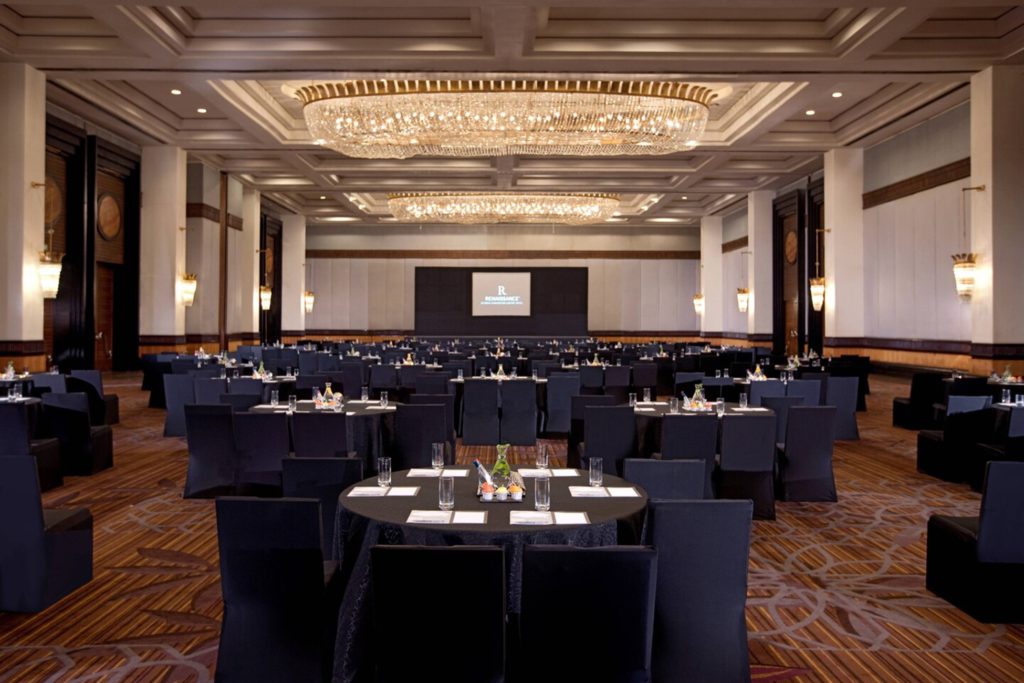 Renaissance, Mumbai
Their Grand Ballroom of 13,000 sq. feet is suitable for weddings and other such occasions. With dimensions of 73x153x24, the banquet allows you to decorate it the way you want.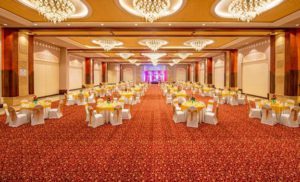 Resort Rio, Goa
One of the best 5 star hotels, in North Goa, their 16,000 sq. feet Rio Convention is ideally meant for conventions, conferences and seminars. Go for it!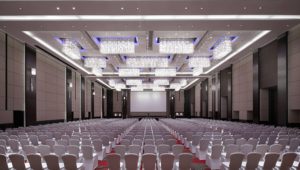 J.W. Marriott, Pune
The Grand Ballroom of 13,075 ft. and dimensions of 154x85x23 is ideal for gatherings be it corporate, or family. You can do up the banquet the way you desire and make it perfect for the occasion.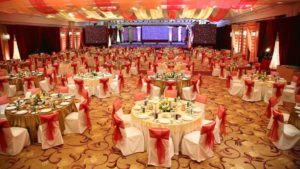 Grand Hyatt, Goa
Grand Hyatt, Goa offers an out of the world experience with its 12,300 sq. feet Grand Ballroom banquet. Set in a hot, vacation destination this banquet offers the peace one needs for intense workshops.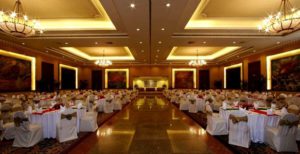 The Lalit, Mumbai
The 8,100 sq. feet Majestic Ballroom lends itself to exhibitions, round table conferences and some robust family gatherings.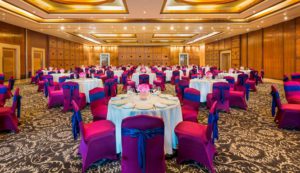 Le Meridien, Nagpur
Jubilee, the pillar-less banquet of this 5 star hotel, is most apt for family gatherings, religious occasions and also corporate workshops. The 7,319 sq. feet with 112x66x13 dimensions, make it ideal for large as well as compact gatherings.
Sayaji Hotel, Indore
It is your time to shine, in the beautiful city of Indore. Sayaji offers a compact 5,562 sq. feet of pillar-less banqueting area. Celebrate, share information, teach, this banquet is ideal for all.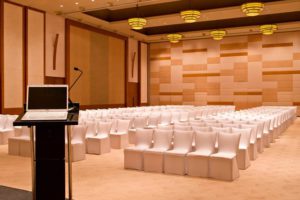 The Westin, Pune
Get inspired….. The Westin at Pune has one of the best pillar-less banquets, namely Inspiration.  At 7,035 sq. feet and 141x50x18 dimension the banquet, stands by its name.