Leonia Holistic Destination, Hyderabad
The 42,000 sq. feet LICEC Arena, offers a large space to hold any type of corporate events. It also has a perfect ambience for award functions, glittering shows and so on and so forth.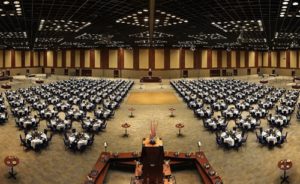 Novotel Convention Center, Hyderabad
The Ball Room banquet at this 5 star hotel is 40,000 sq. feet of large floor space. It is also ideal for glitzy award shows with a large gathering or a corporate roundtable event.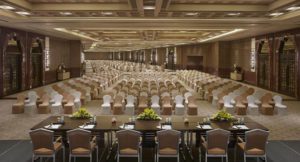 ITC Grand Chola, Chennai
The ITC Grand Chola in Chennai, offers you the magnificent 26,533 sq. feet Rajendra Hall (Part 1-8). This pillar-less venue lends itself to events, exhibitions, corporate workshops and such functions.
Four Point by Sheraton, Mahabalipuram
The Confluence Hall banquet of this luxury hotel by the beautiful East Coast Road, is 21,797 sq. feet and absolutely perfect for any occasions, events and other such functions.
Radisson Blu Temple Bay, Mamallapuram
This beautiful coastal property offers you the Grand Ballroom. This pillar-less venue is 10,500 sq. feet large. Holding a function here will be ideal and grand affair.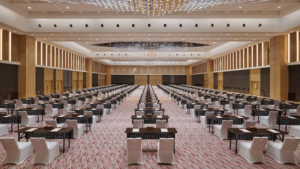 Grand Hyatt Bolgatty, Kochi
Perched on 26 acres of plush green land on the serene Bolgatty Island, the 7,737 sq. feet Grand Ballroom puts the spotlight on you. It lends itself to events, exhibitions, corporate workshops and such functions.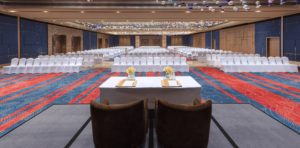 The Sheraton Grand, Bengaluru Whitefield
This 5 star luxury hotel in Whitefield, has a pillar-less banquet of 14,884 sq. feet. Aptly named The Grand Ballroom, this place offers the perfect space and ambience for all events.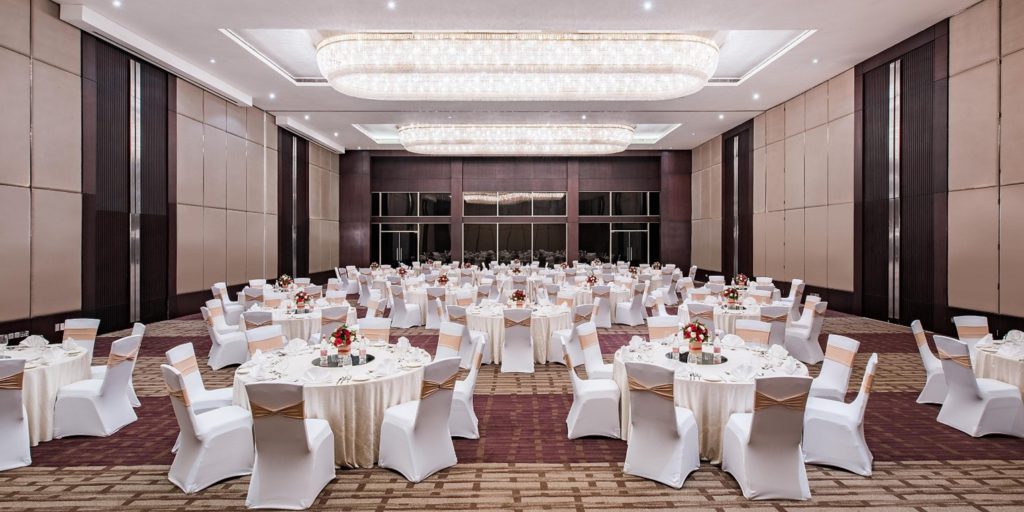 Crowne Plaza, Kochi
The Crowne Plaza Kochi, a luxury property of IHG Group of Hotels, offers you the Grand Ballroom. This venue is moderately large with an area of 5,123 sq. feet. Make it big and celebrate with gusto, any event that you wish to!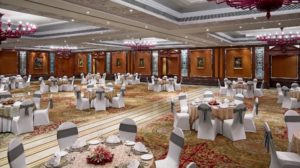 The Taj Krishna, Hyderabad
The old world charm of the Taj Krishna, presents to you the Grand Ballroom of 6,762 sq. feet area. It is just the perfectly sized venue, for corporate as well as family gatherings.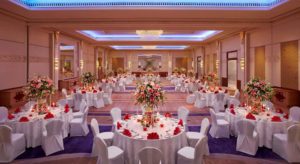 ITC Gardenia, Bengaluru
The Mysore Hall at the ITC Gardenia, gives you the feel of royalty. This large 6,039 sq. feet hall lends itself to memorable occasions and events.