We at MICEkart.com believe It's not the gift, but the thought that counts 🙂
Gifts are a great way to show your employees that you appreciate them in a genuine and thoughtful way. Having said this, festivals are a great time to celebrate their efforts and cherish the association as a team.
MICEKart.com brings to you some unique ideas for corporate gifting during this festive season.
1.Crystal Diya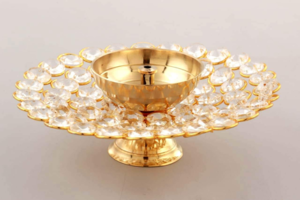 Size: 3.5 x 1.50 inch (L x H).
Weight: 80 grams.
Material: Crystal & Brass.
2.Chocolate Cracker Box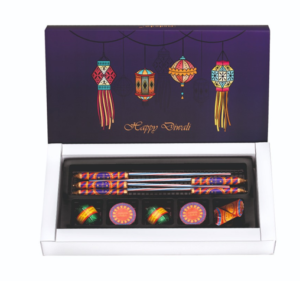 Inclusions: 5 Rocket, 2 Zameen
Chakri, 2 Rassi Bomb, 2 Anar.
Weight: 120 grams.
3.Chocolate Box
Flavors- Soft Fills, Nut Fills & Crispies.
Quantity : 12 Pcs
4.Set of Bowls, Spoons & a Tray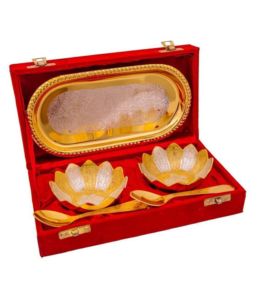 A beautiful and attractive design set.
Brushed with gold & silver coating.
Crafted with floral designs which
add a royal appeal to the set.,
comprising of 2 Bowls, 2 Spoons &
1 Tray.
Diameter of the Bowls : 4 Inches.
Tray Size : 8 Inches x 4.5 Inches.
5.Kaju Badam Anjeer Mix Sweet Box.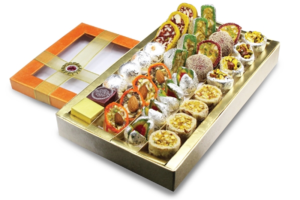 Make the festival memorable with the
goodness of yummy sweets.
This festival order a box
of special Kaju Badam
and Anjeer mixed sweets.
Weight: 800 Grams.
6.Diya Set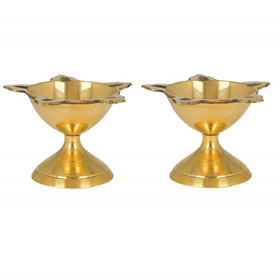 Inclusions: 2 Diyas..
Size: 2 inches.
7.Assorted Chocolate Box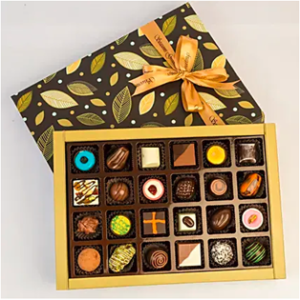 Flavours: Soft Fills ,Nut Fills &
crispies
Quantity: 24 Chocolates.
8.Dry Fruit Box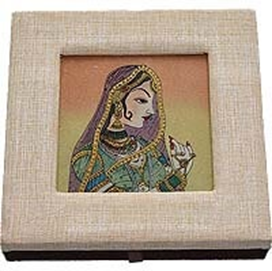 Inclusions: California Almonds ,
Roasted Salted Pistachios,
Cashews , Green Afghan Raisins.
Weight : 600 gms
9.Diya Set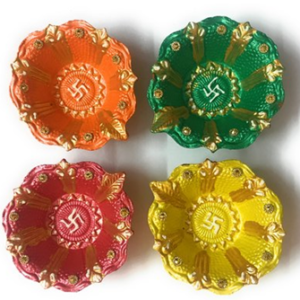 Available in different colours.
Quantity: 4 Diyas.
10.Premium Diwali Cracker Chocolate Box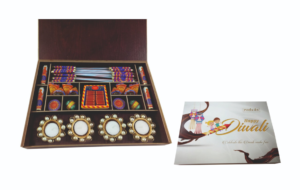 Cracker shape chocolates.
The box contains :
15 Rocket chocolates.

8 Anar chocolates.

2 Zameen Chakri Chocolates.

2 Ladi chocolates.

2 Rassi Bomb chocolate.

4 Laxmi Bomb chocolates.

4 Pearl Candles.
Net weight is 490 grams.
11.Dry Fruit Box + Greeting Card + Diya set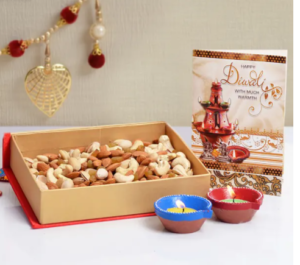 Make this diwali special by sending a warm diwali greeting along with dryfruit box and diya.
Inclusions:
01 Diwali Greeting Card.

01 Assorted Dryfruits Box 400 Gms.

Earthen Diyas (2 units).
Gift Hampers, Packaging & Branding
It is not just about selecting the gifts and giving
it to someone. A gift becomes complete with an
attractive packaging.
We stand by this concept and believe that an
attractive looking gift is enough to brighten
someone's day / festival.
We offer custom logo branding & packaging,
thus ensuring that your brand name stays in the
hearts of the receivers as long as the product
itself.
Get in touch with us Today and talk to our experts:
Call us: +919167499291/2/3/4