India's Best 40 Pillar-less Banquet Venues to plan your next event:
A large space always gives you a sense of 'Magnum Opus'. The expanse of pillar-less banquets, creates a spectacular feel of inner engineering. This standout quality thus, works wonders when it comes to corporates events, like incentive programs, rewards and recognition functions, business functions like product launches and even family get-togethers. Here is MICEkart.com, bringing to you a brief about the significance of Pillar-less banqueting venues, in India.
Importance of a pillar-less banquet:
 To gain a competitive advantage, corporates today frequently hold seminars, conferences or even team building and corporate training workshops for their employees/team members. They also host dinner parties, press conferences, product launches, company offsite, distributor and dealer meets and even annual R and R programs (Rewards and Recognition) for different verticals, of the company. To organise these functions, it is important to have an event venue, which is free of obstructions so as to facilitate a phenomenal event set up.
Unhampered and clear view: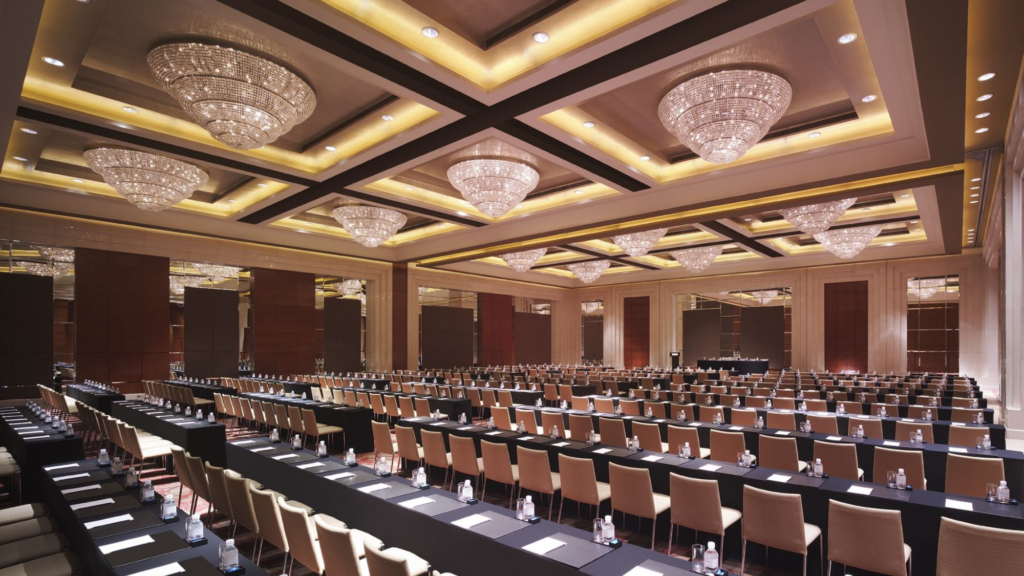 The uncluttered environ that a pillar-less banquet hall provides, plays a stellar role in the event being a success. Information is easily assimilated as the participants get a clear view of the person on the stage/anchor/keynote speaker. Communication becomes smooth flowing which in turn creates harmony, as the participant or viewer does not have to navigate with columns and pillars. This is especially true for any learning and development programs, corporate training workshops, team building sessions, etc.
Design the floor as per your requirement:
 Pillar-less banquets allow you to design the floor as per the requirement of the function. Organizing a functions needs expertise in logistics, hence a pillar less event space gives opportunities for never-ending possibilities. You as an organiser, are given a lot of artistic and creative freedom, to use the entire event venue as your canvas, to ideate and design a setup, which is a remarkable visual experience.
Free movement:
For large size events with more than 100 participants, the elaborate theme setups of pillar-less ballrooms or banquet venues are of supreme importance. Movement of guests becomes easy, serving the purpose of a classic celebration as well as keeping in mind, the rules and regulations of the new normal.
With 40 Pillar-less banquet venues in India making it to the list of MICEkart.com, we have done a thorough check and are offering the best of the best to you, for an event. Right from picking the appropriate location to the last pin of the event, we organize the entire show from end-to-end, here at MICEkart.com!
For more details to Plan Your Corporate Event please contact:
Abhishek Gupta:
Phone: +91 9167499294
Email: abhishek@tripnavigator.in
Gavin D'Costa:
Phone: +91 9167499293
Email: gavin@tripnavigator.in